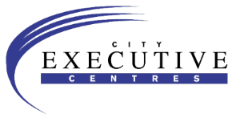 City Executive Centres Ltd is a leading UK provider of flexible office space and operates in 14 city locations across the UK.  City Executive Centres Ltd are owned and managed by MWB BusinessExchange Plc (MWBEX), one of the most well established managed and flexible office space providers with a portfolio of over 30 additional centres across the UK.
A founding member of the serviced office industry and award-winning company, City Executive Centres Ltd understands the synergy between their clients' profitability and their own. They invest extensively in staff training and new technologies to ensure they exceed their clients' expectations.
Instrumental in developing a market leading Customer Relationship Management (CRM) programme they are also the first operator in the industry to offer a Service Level Agreement (SLA) against which their services can be measured.
If you have any questions or for any further information please contact our National Sales Office – Freephone 0800 013 0355 or email [email protected].