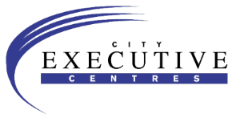 "I would very much like to thank you and your team for the assistance you have provided to Gibson & Associates since we moved to 118 Piccadilly in March this year. We arrived to find that our offices had been arranged to our wishes and a very warm welcome from Ineke.
The 'City Executive Centre' team has always been willing to assist our firm with all of our business needs, and have helped to accommodate the spatial needs of our growing operation. On one occasion your team went to great lengths to ensure our business development event was a real success. I value the efficiency, patience and good humour that you have demonstrated to us and have greatly appreciated working with the City Executive Centres team. I can highly recommend the Executive Centre Piccadilly."
– Alison Crook, Gibson & Associate (UK) Ltd.
"As a new business the support, help and understanding I have received from all the staff at The Executive Centre has been second to none. I know that my business would not have been as successful as it has been if it were not for the way my clients have been received and made welcome."
– Mr D Warr, Cardiff Centre for Hypnotherapy
"It's a pleasure to work with an organisation and its employees who constantly strive to make the business lives of their clients run as smoothly as possible. Their standard of professionalism stands out from many business organisations that I deal with on a daily basis."
– Una Phelan MD Corporate Cost Management
"The Executive Centre Newcastle has surpassed our expectations from Day One."
– Steve Lowes, Operations Manager, Corporate Microsystems Ltd
"The Executive Centre Halesowen is ideal accommodation for any new company, who at the critical start up stage may be looking for a professional image and a base which provides all the necessities for a functional working office with full reception facilities. A monthly fee provides the added comfort of not being tied to leased premises and provides a professional, furnished environment with the flexibility to cater for later expansion. Working within serviced office accommodation can provide not only the possibility for inter-company trading but also makes available a wealth of advise and experience from small to medium enterprises, covering all aspects of business life."
– Elaine Line, Director, Mission Interior Contracts.
"The Executive Centre Cardiff suited us perfectly during the initial phase of establishing a resident representative office for the Government of Ireland. The Centre offered excellent overall presentation, flexible accommodation options and friendly, professional support staff. We were fortunate in our choice of The Executive Centre and we would strongly recommend its services."
– Conor O'Riordan, Consulate General of Ireland in Wales.
"Firstpoint healthcare have been based at The Executive Centre Northampton for the last 18 months. During this time we undertook a name change, from Initial Health to Firstpoint healthcare, but this busy period was kept smooth and hassle free with the assistance of the centre's staff.
The Area Operations Manager, Zoë Ratcliffe, has been extremely helpful assisting us in refurbishing our office to suit our requirements and solving any minor problems we have come across. I would highly recommend The Executive Centre Northampton."
– Helen Swift, Branch Manager, Firstpoint healthcare.
"The Executive Centre Bedford have provided us with all the necessary tools a start-up business needs. Efficient and willing staff with a flexible approach, have enabled us to get the company up and running in a manner not possible with our budget in any other situation. They have exceeded our expectations in almost every department, to the point where we now see our medium term growth staying within Tavistock House."
– Jon Southwood, Tembo-Stivali Consulting Ltd.
"Our Chairman's office has been located at The Executive Centre in Mayfair for the past 6 years. It has provided a comfortable and convenient location in central London with support services available."
– Lord Limerick Pirelli.
"It has now been a couple of weeks since I started using your answering service and I would like to say how impressed I am with it. I have received comments from a few of my clients on the efficiency of your staff. It was obviously a good move for me."
– Paul E Reed Complementary Health & Nutrition.
"The Executive Centre Edinburgh has been excellent for us.
We haven't had to worry about bills as the utilities are already taken care of – one bill for everything has made budgeting very easy."
-Stephen Langhammer Robert Half International.