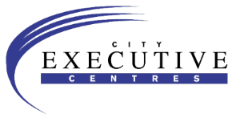 Not ready for an office yet? You can be in when you're out by using our professional telephone answering service.
| | |
| --- | --- |
| | Communication Points |
| | Telephone answering in your company name |
| | Seamless transfer to anywhere in the world |
| | Messages taken, ensuring your customers calls never go |
| | unanswered |
| | Prestigious mail address ensuring your credibility |
Click the picture to hear our answering service
City Executive Centres also provides other business support service's, which are all available from any of our national network of offices.
 Mail Address
Prestigious business address, to enhance your company image, with full mail handling.
 Work base
As per mail address but with ½ a day's meeting room hire per week
 Room Hire
Conference rooms, board rooms, meeting rooms and training rooms available by the hour, together with Hot Desking facilities. You can try one of our board rooms for free, simply leave your details on the contact us page
PA Support
Full PA services available at all centres on a pay as you use basis.
City Executive Centres actually offers some of these services free to start-up businesses from the Princes Trust.