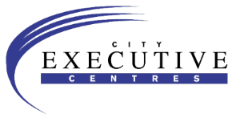 Frequently Asked Questions
| | |
| --- | --- |
| | What are serviced offices? |
| | How much do serviced offices cost? |
| | What is included in the cost? |
| | Are serviced offices more expensive than a conventional lease? |
| | Are there any additional charges? |
| | Who uses serviced offices? |
| | How long do I have to stay? |
| | How soon can I move in? |
| | What if I need to expand? |
| | If I don't need an office now, how else can you help my business? |
| | What other services do you provide? |
What are serviced offices?
Serviced offices are a total space solution to business accommodation providing instant access to fully fitted, furnished and equipped offices. Most serviced office providers offer access to the latest technologies together with all the business support services a company may need.
How much do serviced offices cost?
The cost depends on the location of the centre, size of office accommodation and required length of agreement. For an accurate guide see our cost comparison page.
What is included in the cost?
We tailor the package to suit your business needs but generally the price includes rent, rates, heating, lighting, telephone line rental, telephone and internet maintenance, full reception service, telephone call answering in your company name, postage handling, use of common areas (kitchens etc) building maintenance and insurance and furniture. Some centres also include high quality Cat5 cabling.
Are serviced offices more expensive that a conventional lease?
Not at all. In fact quite the opposite. Please go to our cost comparison page to see a complete comparison of costs, and remember you do not get involved with complicated leases and legal costs, just a simple licence agreement.
Are there any additional charges?
Yes but only charged on a pay as you use basis for outing telephone calls, meeting and conference room hire, PA or word processing services, photocopying, faxing, stationery and outgoing postage. We are happy to provide any other business services that will help your business, including internet access and IT provision and support.
Who uses serviced offices?
A huge range of businesses use serviced offices, from the small owner manager/entrepreneur who requires image and support without large overheads, to the larger national or international company attracted by the flexibility serviced offices offer. Serviced offices eliminate capital expenditure and leave the property management headaches to the serviced office provider.
How long do I have to stay?
You choose, you can stay as long as you wish but will be required to give us 2 months' written notice if you wish to leave.
How soon can I move in?
Immediately, providing funds covering a deposit equal to 2 months' rental and the first month's rental fee in advance have cleared our bank.
What if I need to expand?
No problem; serviced offices are totally flexible allowing the client to stay in control whether you need to increase the space required or downsize.
If I don't need an office now how else can you help my business?
City Executive Centres offer you their Communication Point service where our experienced receptionists answer the telephone in your company name with seamless transfer of your calls to wherever you are in the world. We also provide unified message services, which allows you to pick up email/voice/fax messages using one medium. You can also have a mail address with us to give your company that professional image or simply hire meeting, training and conference rooms by the hour, day or week.
What other services do you provide?
Additional services are available on a pay as you use basis. These include word processing, secretarial, clerical, faxing, photocopying, postage, conference, meeting or training rooms, beverages, catering, stationery, training etc. Whatever your business needs are, we will endeavour to provide for them.