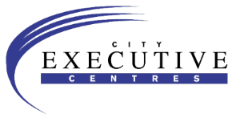 Flexible, fully managed office space, complete with an extensive range of support services, and supported by a state-of-the-art IT and Telecommunications infrastructure.
"A serviced office, sometimes known as a business centre, provides office space with shared facilities for a regular charge that covers all occupation costs." (Startups.co.uk)
The 7 key benefits of using Serviced Offices.
| | |
| --- | --- |
| Flexibility | Why commit to a 5-15 year lease on fixed space? As businesses go through cycles their space requirements change. Serviced offices offer complete flexibility on tenure and the space required. |
| Speed | Occupy an office within 48 hours of your decision. |
| Location | Benefit from a prestigious city centre address. |
| Cost Savings | Independently proven cost savings over conventional leases (source: UK Chartered Institute of Purchasing & Supply Report). Financial benefits include minimum start up costs. Compare costs here. |
| Fixed Costs | One simple, monthly invoice allows for easy budgeting and forecasting whilst benefiting cash flow. |
| Capital | No capital investment in building refurbishment, rates, office furniture, building insurance, cabling, security, dilapidations, I.T. infrastructure, cabling, telecoms, legal fees etc. Wouldn't you rather invest this money in to growing your company? |
| Efficiency | An office manager, telephonist and professional receptionist are all included; as well as support staff available should you require them. |
Do You Have Any Questions? Try our FAQ.
If you have any questions or for any further information please contact our National Sales Office – Freephone 0800 013 0355 or email [email protected].